Beginning of the 19th century portraits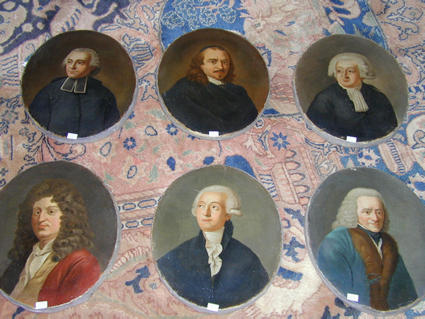 12 portraits, beginning of the 19th century.
From left to right and from top to bottom:
Lot 120
Lot 121 (Mazarin)
Lot 122
Lot 123 (Louis XVI)
Lot 124 (future Charles X)
Lot 125 (Voltaire)
Lot 126 (Duc De Richelieu)
Lot 127 (Moliere)
Lot 128
Lot 129
Lot 130 (Louis XVIII young)
Lot 131 (Abbe Dubois)
Dimensions: 30 x 24 cm.
These lots will be sold separately but with an option for reunion.
Sold: 5 600 €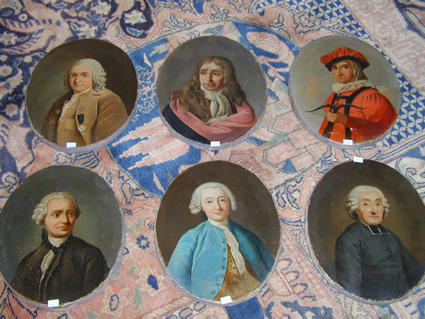 ---